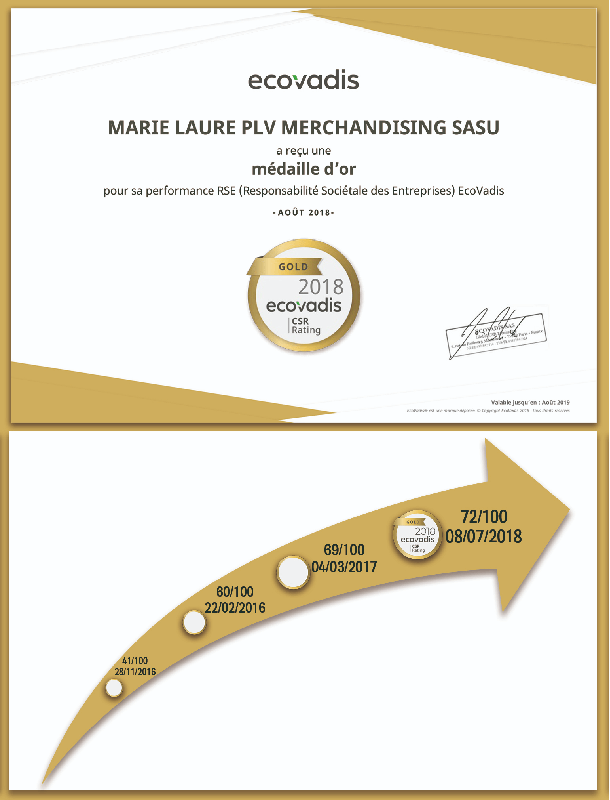 ×
ECO-CONCEPTION
NEW ECOVADIS SCORE
Marie Laure PLV group has improved its ecoVadis* grade by 3pts from March 2017 up to August 2018, and strengthen its Golden standard. Making of Marie Laure PLV a top leader in this category.
Marie Laure PLV is among the 3% of supplier having a higher score of 70pts, while the average rate of the remaining suppliers is 42.5 pts.
*EcoVadis appraise the CSR performance of companies. (CSR: Corporate Social Responsibility).