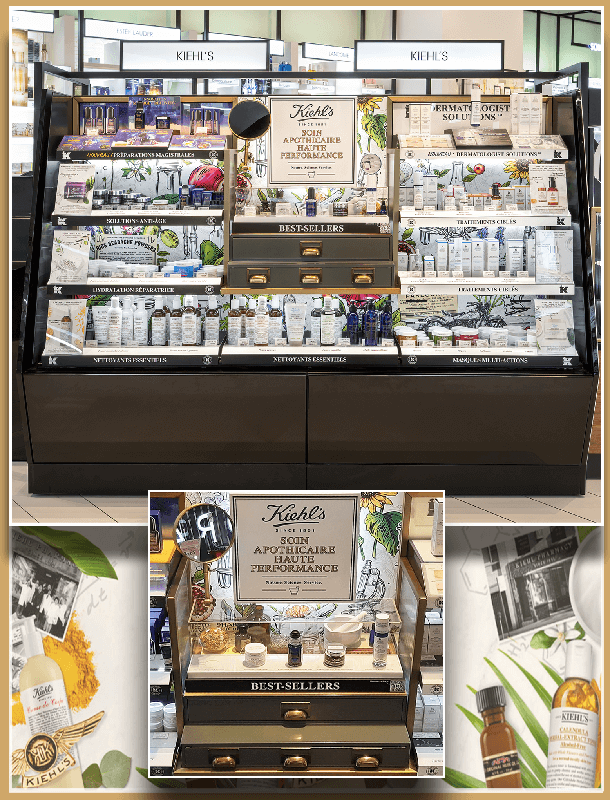 ×
News
OUR CURRENT PROJECTS
ISSEY MIYAKÉ - INSTIT CAKE DISPLAY
For december 2021 season, Issey Miyaké has introduced its Eaux for men and women. Focus on floral ingredients in the form of cut-outs made of PMMA Green Cast® and digital printing in vitro.
LANCÔME - GÉNIFIQUE COUNTER DISPLAY
In a world that reflects the expertise of Lancôme's microbiome science, the famous house highlights its serum as well as its advanced genifique range Materials: PMMA Green cast® and Cardboard.
DIOR - MINI COUNTER DISPLAY XMAS 2021
For Christmas and New Year, Dior presents its exclusive boxes and its Iconic J'adore perfume in an enchanting and magical setting. Materials: PMMA SR® - Cardboard.
LANCÔME - NICHE GLORIFIER 5 FRAGRANCES RETAILER
With this premium niche, Lancôme introduces us to the 5 La vie est belle Eaux de Parfum. The design of this display unit combined with the materials faithfully represent the luminous and sparkling universe of this iconic perfume. Materials: PMMA Greencast® - Cardboard -Aluminium - FABRIC